Other Manufacture Candlestick Phones
Click any PHONE photo to enlarge and
use your browser back arrow to return.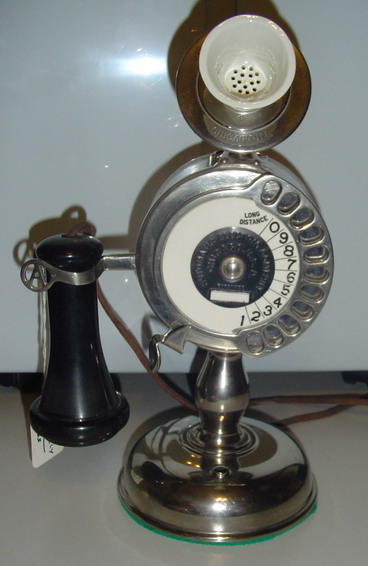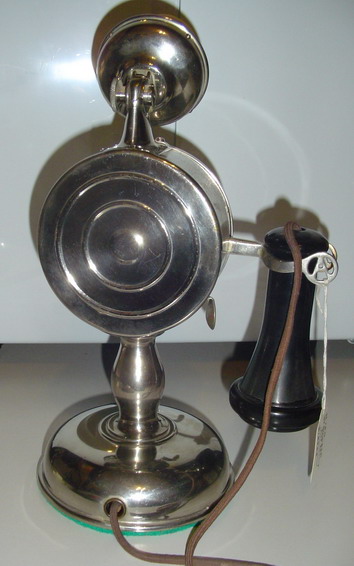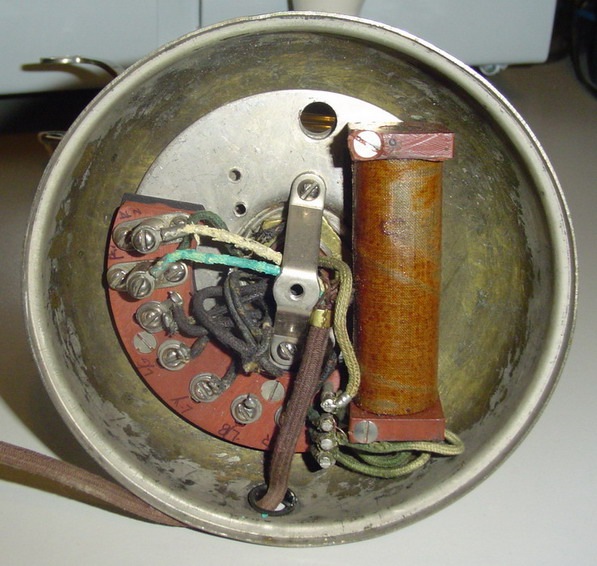 Strowger Potbelly 11-digit dial stick. Circa 1905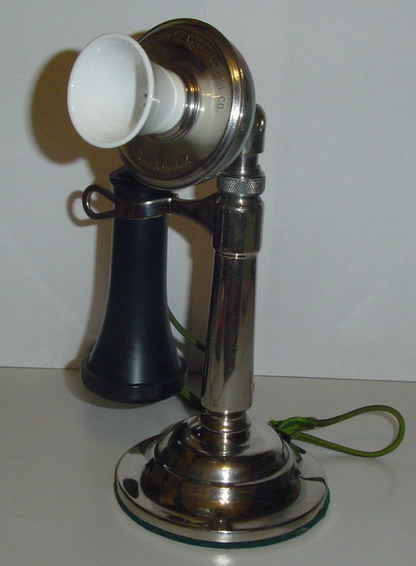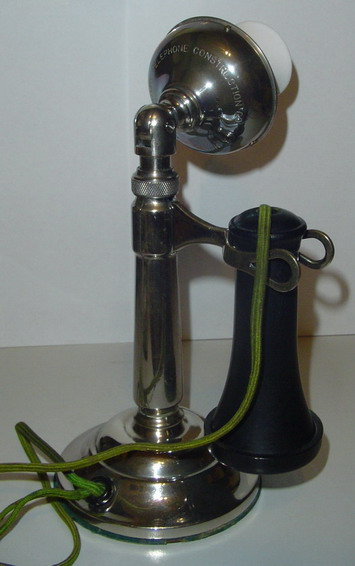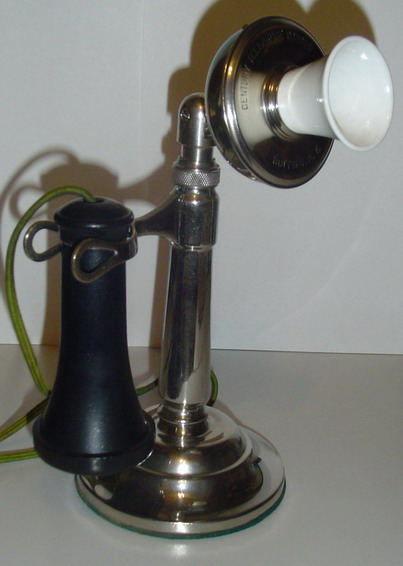 Split Shaft "Century Telephone Construction Co. Buffalo N.Y." Marked on transmitter face and back cup. Circa 1905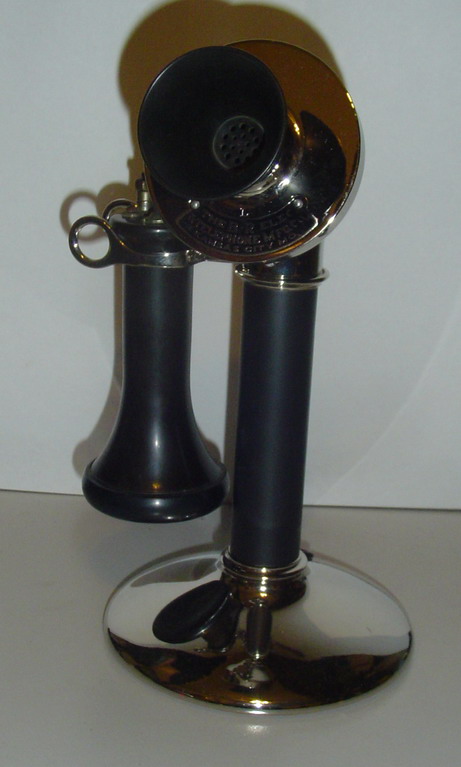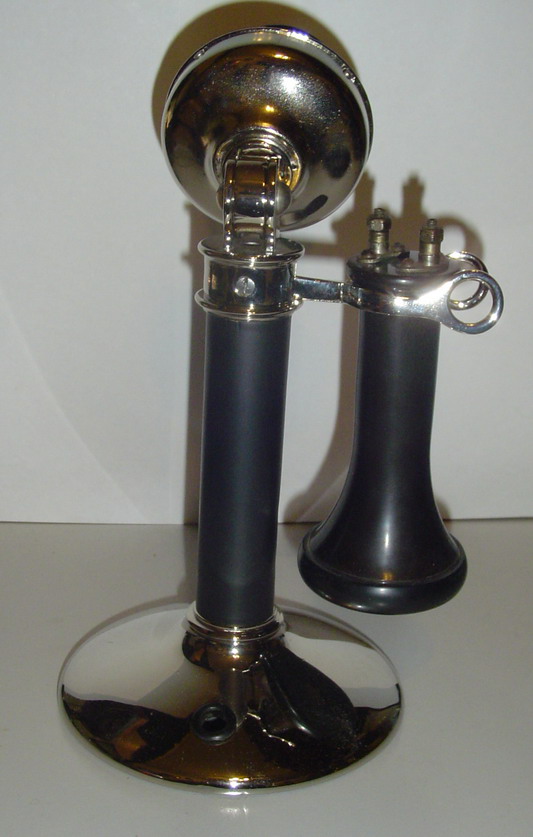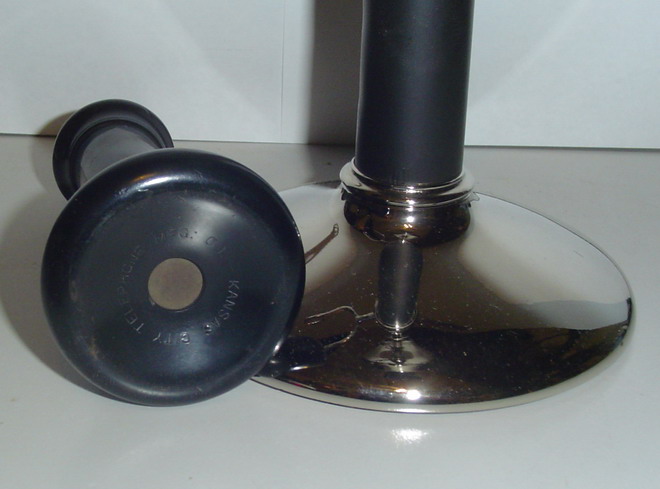 Marked "THE B-R ELEC. TELEPHONE MFG. CO. KANSAS CITY MO." and early OST receiver is marked
"KANSAS CITY TELEPHONE MFG. CO.". Circa 1906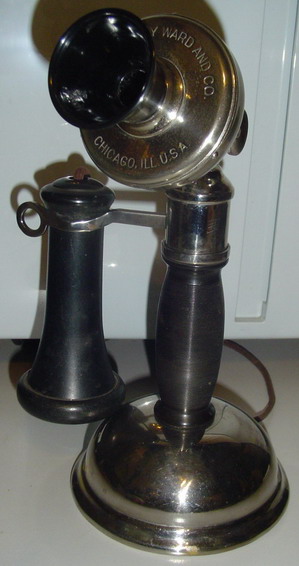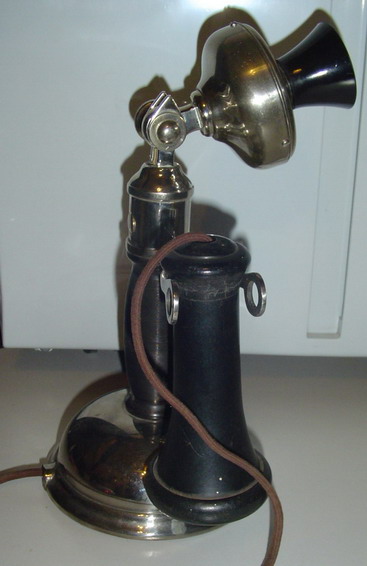 Chicago Semi-Potbelly with Montgomery Ward transmitter. Circa 1905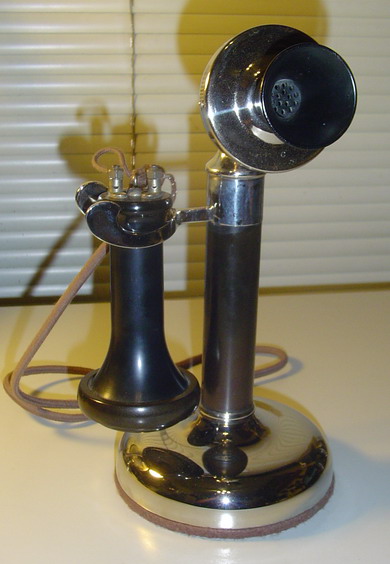 Holtzer-Cabot Chicago desk stand, OST receiver and non-adjustable transmitter. Note the shape of the switch hook Back cup is marked "THE HOLTZER CABOT ELEC.CO. BOSTON CHICAGO". The transmitter face is marked "C" for Chicago and they where marked either "C" or "B" depending on city of manufacture.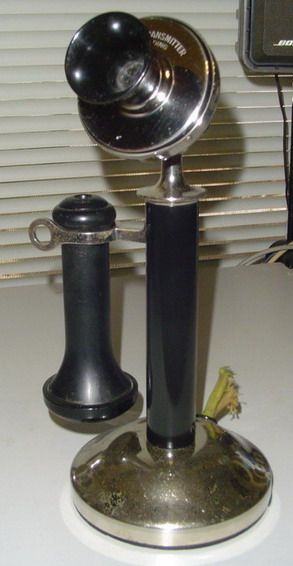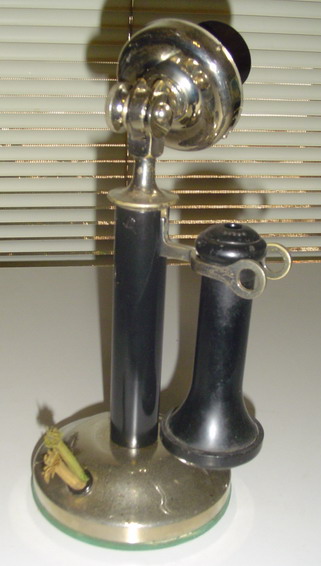 Samson Candlestick circa 1907 (note hershey kiss perch)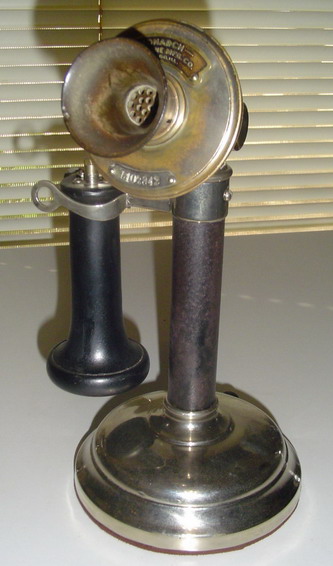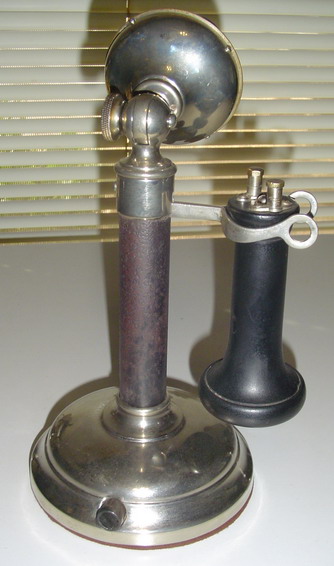 Monarch Candlestick with a heavy brass base. circa 1904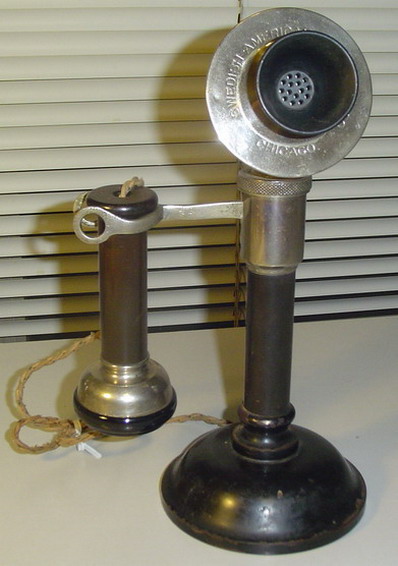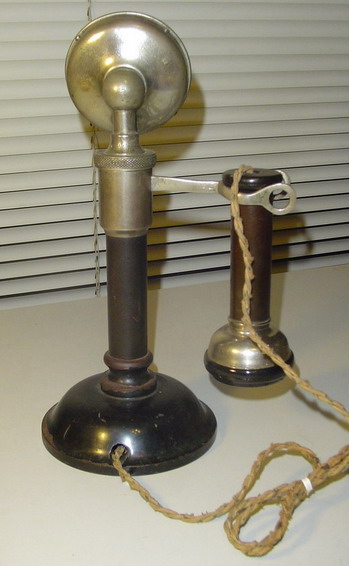 Swedish American model # 70. circa 1902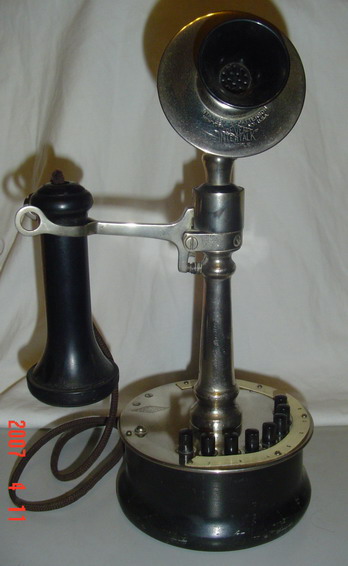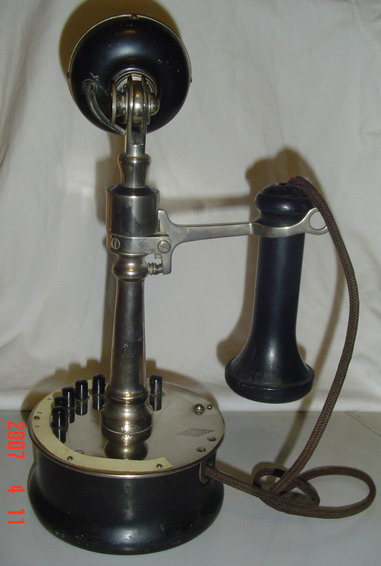 DeVeau eight button intercom. circa 1900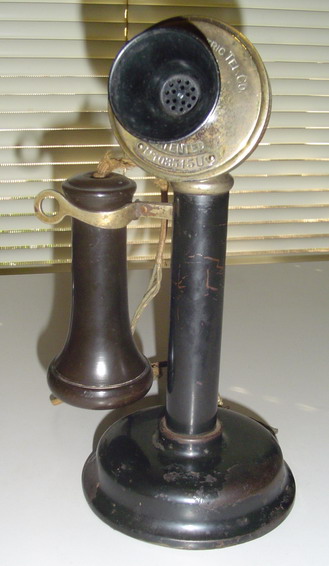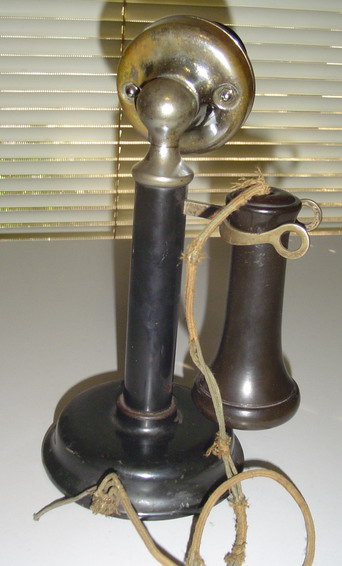 American Electric straight shaft stick and project phone. circa 1903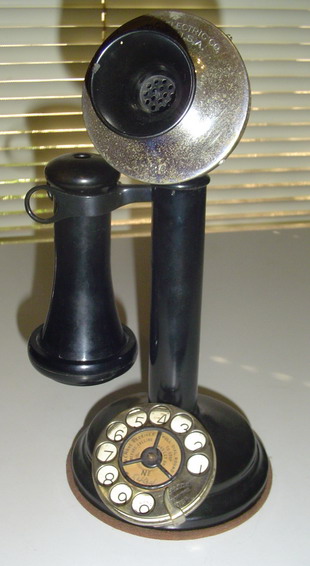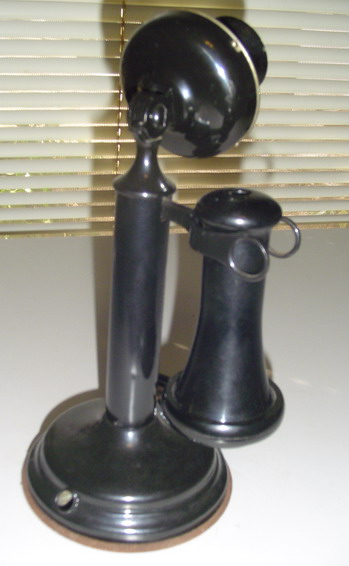 Automatic Electric step base dial stick with mercedes dial. circa 1914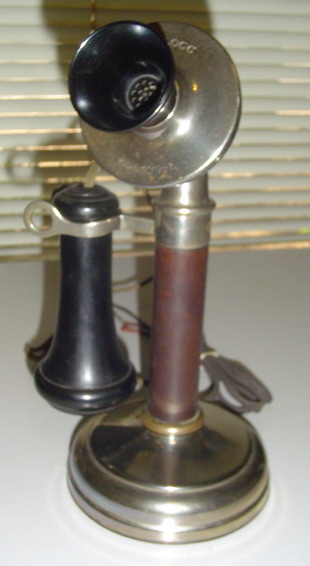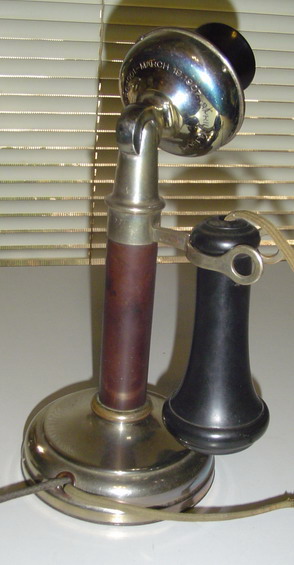 Kellogg stick in fairly good condition for it's age. circa 1908